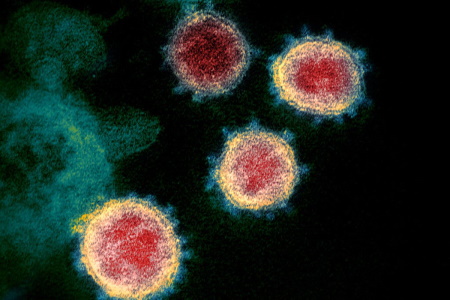 Omicron COVID virus infection
Omicron virus (variant B.1.1.529) is the latest variant of COVID virus and was first reported to WHO on 24 November 2021.  This variant has around 32 mutations around the spike protein and has given the virus the ability to infect humans more easily and replicate faster than previous variants.  It is therefore able to spread across the community much more quickly and can also re-infect patients who have been infected with COVID previously.  Fortunately the existing COVID vaccines do provide some degree of protection against severe symptoms of the Omicron virus.  With a booster jab, the protection against Omicron virus increases compared to having only 2 doses.
Click to watch AlJazeera video on Omicron virus symptoms
Common Mild Symptoms of Omicron infection
Runny nose
Fatigue or tiredness
Headache
Sore throat
Sneezing
Risk of severe symptoms and hospitalisations increase if patients are NOT vaccinated or are elderly with co-morbidities such as diabetes or heart / lung disease.  The risk of death is up to 43 higher in unvaccinated people.
More Serious symptoms include
Fever
Muscle aches
Loss of smell
Shortness of breath
How to protect yourself against Omicron virus
The most important thing you can do is reduce your risk of exposure to the virus by following these recommendations;
Avoid poorly ventilated or crowded spaces.
Open windows to improve ventilation indoors
Ask your doctor for COVID advice and testing
---
Disclaimer. TELEME blog posts contains general information about health conditions and treatments. It is not intended to be a substitute for professional medical advice, diagnosis or treatment. The information is not advice and should not be treated as such.
If you think you may be suffering from any medical condition, you should seek immediate medical attention from your doctor or other professional healthcare providers. You should never delay seeking medical advice, disregard medical advice, or discontinue medical treatment because of information on this website.
We are sorry that this post was not useful for you!
Let us improve this post!
Tell us how we can improve this post?