Updated on October 28, 2020
Vaccination For Children (Malaysia)
This is the recommended vaccination schedule for children in Malaysia. Do share this article with your friends with young children to keep as a reference and useful reminder.

Explanation Notes
Bacillus Calmette–Guérin (BCG), a vaccine that gives protection against tuberculosis
DTaP is the combination of diphtheria(D), tetanus(T) and acellular pertussis (aP)
DT is a booster dose which protects against diphtheria (D) and tetanus (T)
Hib is Haemophilus Influenza type B
MMR is the combination of Measles(M), Mumps(M) and Rubella(R)
MR vaccine provides protection against Measles (M) and Rubella (R). MR Dose 2 at 7 years old
JE is a vaccine against Japanese Encephalitis (This vaccine is only provided in Sarawak)
HPV is Human Papilloma This vaccine is provided only for girls aged 13 years. Dose 2 is given 6 months after dose 1
This an additional list of vaccines which you can discuss with your doctor about the suitability for your child:
---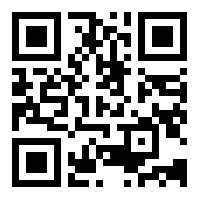 ---
Disclaimer. TELEME blog posts contains general information about health conditions and treatments. It is not intended to be a substitute for professional medical advice, diagnosis or treatment. The information is not advice and should not be treated as such.
If you think you may be suffering from any medical condition, you should seek immediate medical attention from your doctor or other professional healthcare providers. You should never delay seeking medical advice, disregard medical advice, or discontinue medical treatment because of information on this website.
We are sorry that this post was not useful for you!
Let us improve this post!
Tell us how we can improve this post?