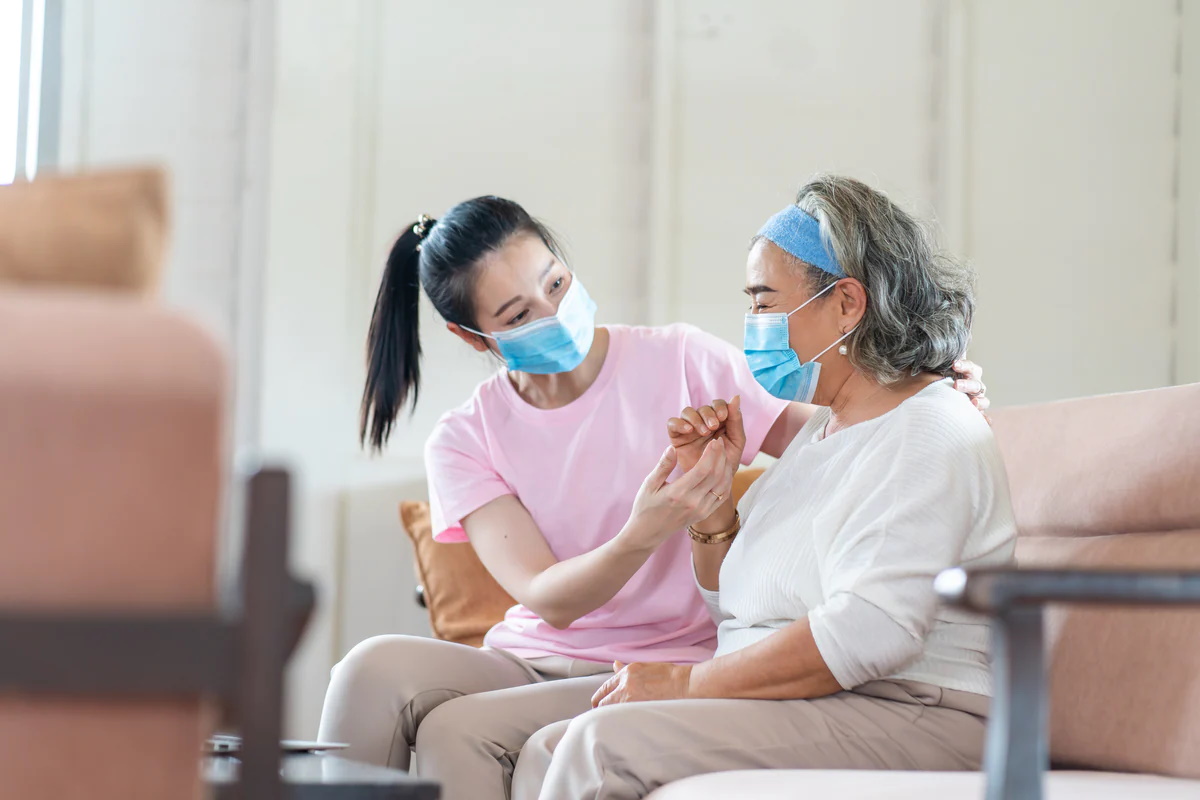 Home Monitoring Tips for Mild COVID
According to the MOH Clinical Protocol 2021, 95% of COVID cases are mild within Category 1 & 2 and can be monitored at home.  A patient can self-monitor at home if he/she;
has ability to self-isolate at home (by having a separate bedroom and bathroom)
has a caregiver who can provide meals and support
practises personal hygiene with frequent hand washing and cough etiquette
has the clothing or bed linen washed separately from the rest of the family
does not receive visitors at home
has transport to go to hospital if necessary
Click to view WHO video on How to look after someone with Covid at Home
Red Flags suggesting the COVID situation is getting worse
When caring for patients at home, it is important to monitor the condition regularly (around 2-4 times a day) to look for signs and symptoms of complications also known as 'red flags'. You can also measure the oxygen saturation and pulse rate using a Pulse Oximeter and record the reading regularly in a note book or on TELEME Health Tracker to help monitor your condition. The red flags include these symptoms;
Increasing tiredness
Lightheadedness or dizziness
Shortness of breath
Chest pain or tightness
Diarrhoea or vomiting
Looking dehydrated and reduced urine output
Oxygen saturation is decreasing compared to the previous day measurements
Pulse rate is increasing compared to previous day measurements
Click to view LifeBox on How to use a Pulse Oximeter
When the health of a Covid patient is getting worse, you will need to get the patient to a COVID designated Hospital as soon as possible. You can refer to MySejahtera app Help Line or call for an ambulance to help.
Refer to MySejahtera app for daily updates and advice
---
Disclaimer. TELEME blog posts contains general information about health conditions and treatments. It is not intended to be a substitute for professional medical advice, diagnosis or treatment. The information is not advice and should not be treated as such.
If you think you may be suffering from any medical condition, you should seek immediate medical attention from your doctor or other professional healthcare providers. You should never delay seeking medical advice, disregard medical advice, or discontinue medical treatment because of information on this website.
We are sorry that this post was not useful for you!
Let us improve this post!
Tell us how we can improve this post?