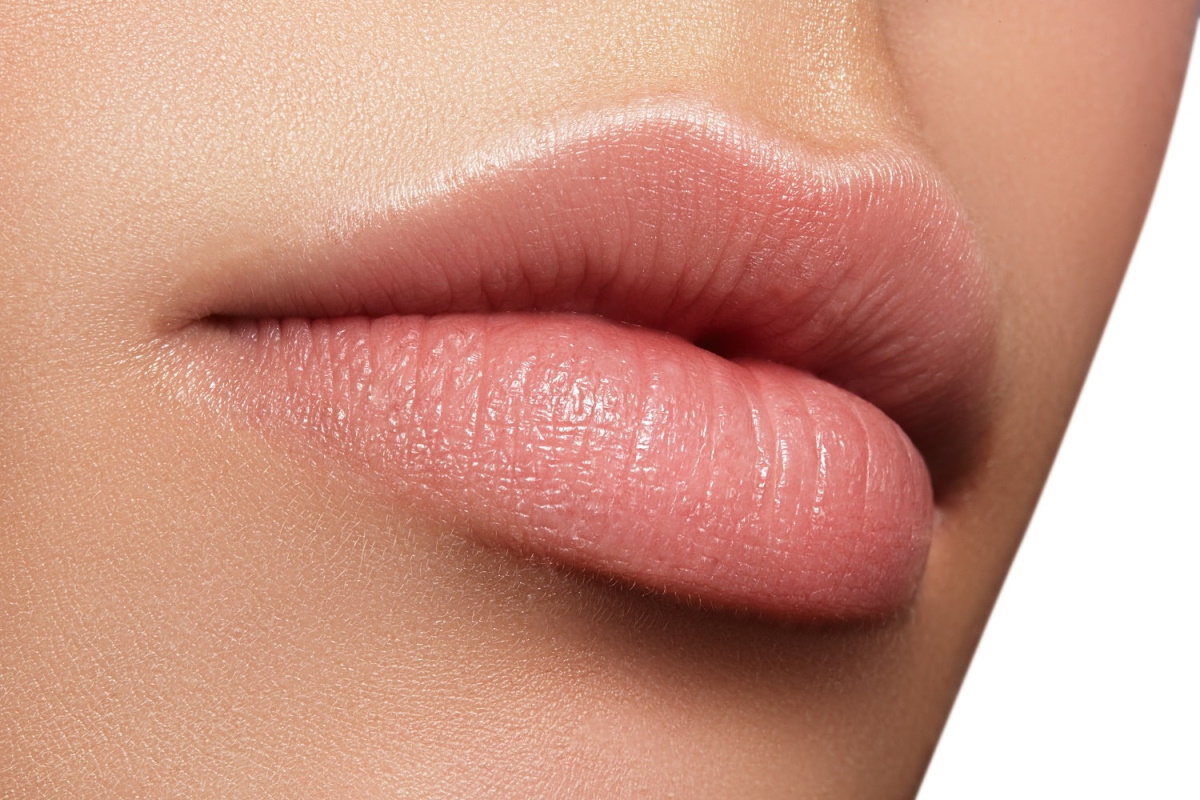 Most visible signs of ageing are due to a combination of volume loss and reduced skin elasticity. In our face, the natural skin folds around the nose, mouth, cheeks and forehead temple area look a little more hollow as we age. Dermal fillers can be used to replace the lost volume, smoothen the wrinkles, enhance the facial contours, lifting up the cheeks or filling up thin lips to restore a more youthful appearance.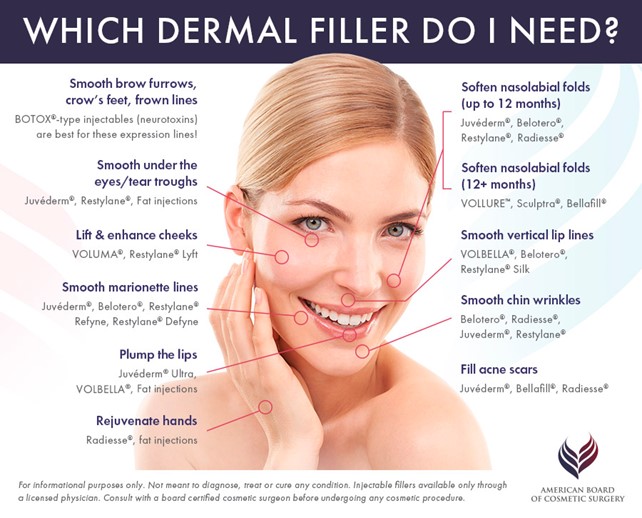 There are several types of fillers which your doctor can choose from to help you achieve your desired look. Each type of filler has its own unique characteristics, density and formulation which makes it more suited for certain conditions or different areas of the face and body. Do discuss with your doctor which type of treatment is most suitable for your requirement.
1. Hyaluronic Acid (HA) is a gel-like moisturising material which helps to keep your skin hydrated and plump in appearance. The results are usually immediate and the effects can last between 6-24 months. Examples include;
Restylane
Juvederm
Belotero
2. Calcium hydroxylapatite are microscopic calcium particles suspended in a gel which can help stimulate your skin to produce collagen. The effects last longer (more than 12 months) and more suited for deeper lines and wrinkles. Examples include
3. Poly Capro Lactone (PCL) are collagen stimulators composed of PCL microspheres (30%) suspended in an aqueous carboxymethyl cellulose (CMC) gel carrier (70%) which provides an immediate filling effect. As the CMC gel carrier is gradually absorbed in the first 6‐8 weeks, the loss in volume from the carrier gel is gradually replaced by newly formed collagen stimulated by the PCL microspheres. Examples include
Click to view Mabrie Facial Institute video on Juvederm filler
Pre-Treatment instructions
Remove all make up before coming for your treatment
Stop taking any blood thinning medications or non-steroidal anti inflammatory drugs (NSAID) for around 7 days before your treatment
Inform your doctor of any allergies, skin pigmentation or scarring issues
Dermal filler treatment
You would not feel much discomfort or pain during the procedure. Your doctor may apply some form of anaesthesia such as cream, lotion, ice pack or vibration massager. Some fillers have anaesthesia already pre-mixed in the formulation. The number of injections or amount required depends on your condition and extent of the area required for treatment. There may be some mild bruising or swelling after the treatment but this is usually temporary and should subside within a few days.
Post-treatment Care
Do not rub or touch the treated areas for 24-36 hours. You can return to your normal activities after the procedure but avoid strenuous physical exercise like sports for 1 day. The effect usually lasts for around 6-24 months or longer depending on the type of filler used and your lifestyle. You may require regular follow-up fillers to maintain the effects.
Do's and Don't's
DO protect your skin from the sun
DO keep your follow-up appointments to maintain the effects of the treatment
DO NOT rub or massage the treated areas for the first 24-36 hours
DO NOT perform strenuous physical activities for the first 24-36 hours
DO NOT have chemical peels or skin lasers at least 1-2 weeks after your treatment
Discuss with your cosmetic & aesthetic doctor the treatment program most suitable for your needs
Find and Book your nearest health professional below for Free!
---
Disclaimer. TELEME blog posts contains general information about health conditions and treatments. It is not intended to be a substitute for professional medical advice, diagnosis or treatment. The information is not advice and should not be treated as such.
If you think you may be suffering from any medical condition, you should seek immediate medical attention from your doctor or other professional healthcare providers. You should never delay seeking medical advice, disregard medical advice, or discontinue medical treatment because of information on this website.
We are sorry that this post was not useful for you!
Let us improve this post!
Tell us how we can improve this post?