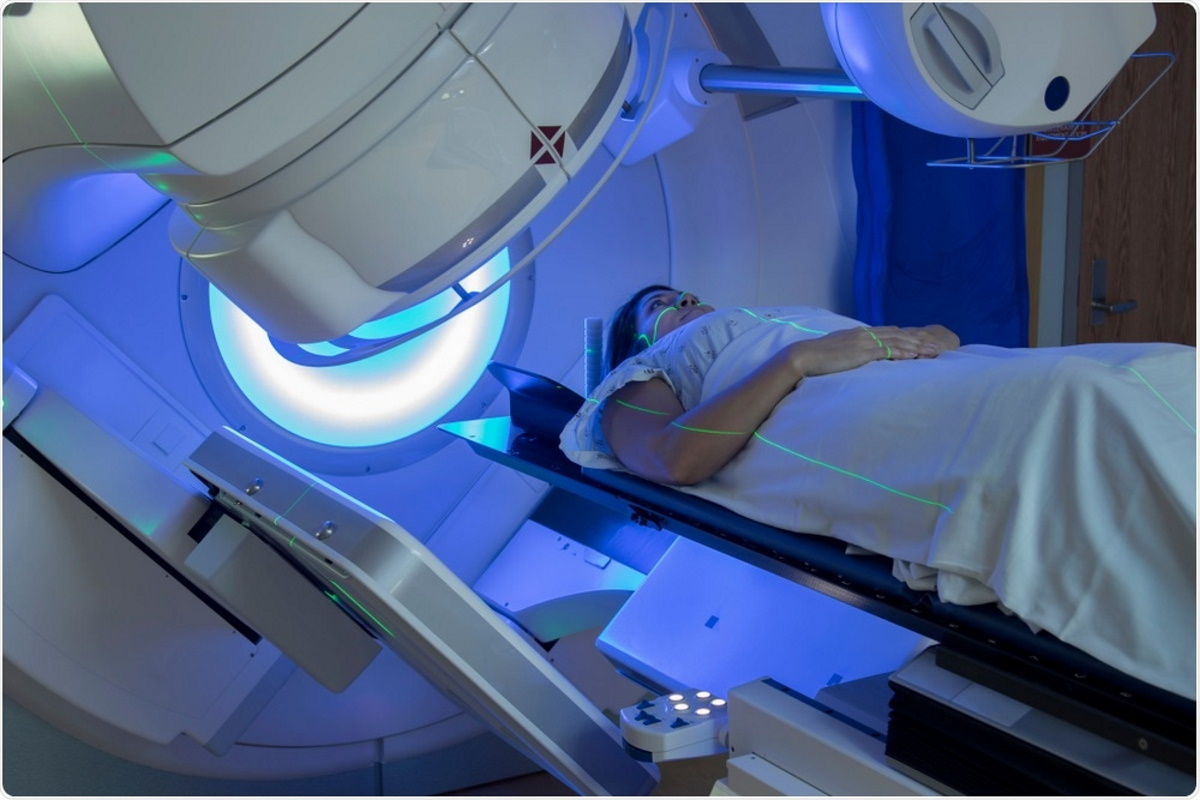 Treatment Options for Primary Lung Cancer
Primary lung cancer is a type of cancer that begins in the lungs. It is the 2nd most common cancer in men in Malaysia before colorectal cancer 1st place and after prostate cancer in 3rd place.
Treatment options depends on the following factors which the doctor will discuss with the patient
Lung cancer cell type and molecular make up
Stage of the lung cancer (size, location and extent of cancer spread)
Patient's age, health and other medical conditions
Click to view You&Your Lung video on Lung Cancer
Treatment Options
There is now a wider selection of treatment options available for your doctors to treat lung cancer compared to 10 years ago.
Lung surgery
If the lung cancer is a single lesion confined to one lung, it may be amenable to surgery. It may be performed in association with chemotherapy and/or radiotherapy). The procedures to remove the lesion are
Wedge resection (removal of the small lesion with a clearance margin of healthy tissue)
Segmental resection (removal of a larger portion)
Lobectomy (removal of a whole lobe of the lung)
Pneumonectomy (removal of the whole lung)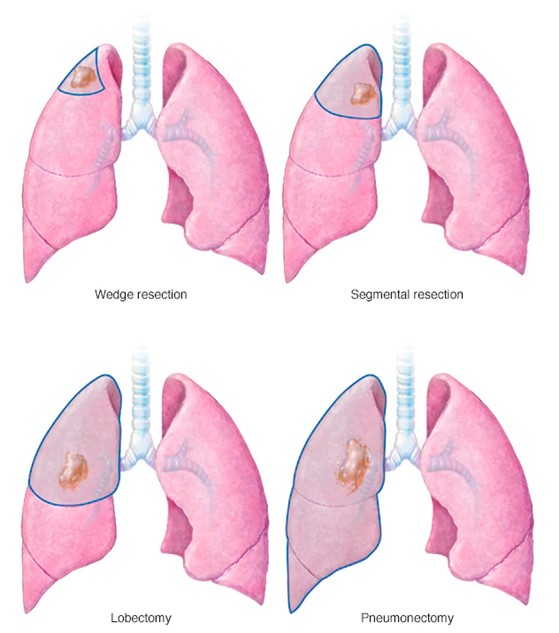 Radiotherapy
Radiation therapy uses high-energy radiation to destroy the tumour cells and may be used in conjunction with surgery;
Chemotherapy
Chemotherapy uses a combination of drugs to kill cancer cells and is given either intravenously or orally. The chemotherapy is given in a series of treatments over a period of weeks (or months). It
is usually given in combination with surgery and/or radiotherapy. Chemotherapy may sometimes be used before surgery to shrink the cancer to make them easier to remove.
Chemotherapy for lung cancer consists a combination of the following drugs. Your oncologist will choose the most suitable combination for your case.
Cisplatin
Carboplatin
Docetaxel (Taxotere)
Gemcitabine (Gemzar)
Paclitaxel (Taxol)
Pemetrexed (Alimta)
Vinorelbine (Navelbine)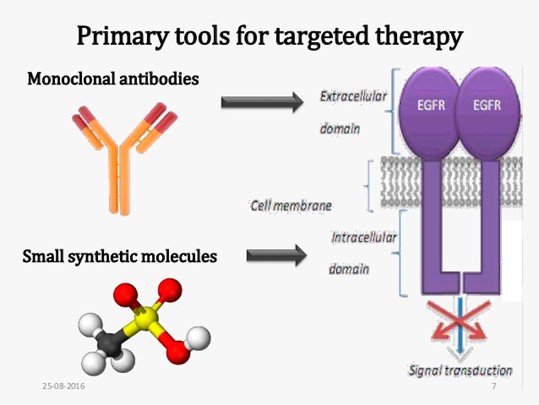 Targeted drug therapy
There are 2 types of targeted therapy
1. Monoclonal antibodies
These antibodies are given Intravenously into your bloodstream bind to the cancer cells preventing proliferation or growth eventually killing the cancer cells
2. Small Synthetic Molecules
These Small Synthetic Molecules boosts your immune system to fight cancer so that it will recognise and kill cancer cells. It is generally reserved for people with locally advanced lung cancers and/or cancers that have spread to other parts of the body.
These immunotherapy drugs have been approved for use in advanced non-small-cell lung cancer and work as checkpoint inhibitors. These drugs block proteins (such as PD-1 and PD-L1) which protect the cancer from your body so that your immune system is able to recognise and kill the cancer cells.
Atezolizumab (Tecentriq)
Durvalumab (Imfinzi)
Nivolumab (Opdivo)
Pembrolizumab (Keytruda)
Discuss with your lung specialist and oncologist on your treatment options
---
Disclaimer. TELEME blog posts contains general information about health conditions and treatments. It is not intended to be a substitute for professional medical advice, diagnosis or treatment. The information is not advice and should not be treated as such.
If you think you may be suffering from any medical condition, you should seek immediate medical attention from your doctor or other professional healthcare providers. You should never delay seeking medical advice, disregard medical advice, or discontinue medical treatment because of information on this website.
We are sorry that this post was not useful for you!
Let us improve this post!
Tell us how we can improve this post?