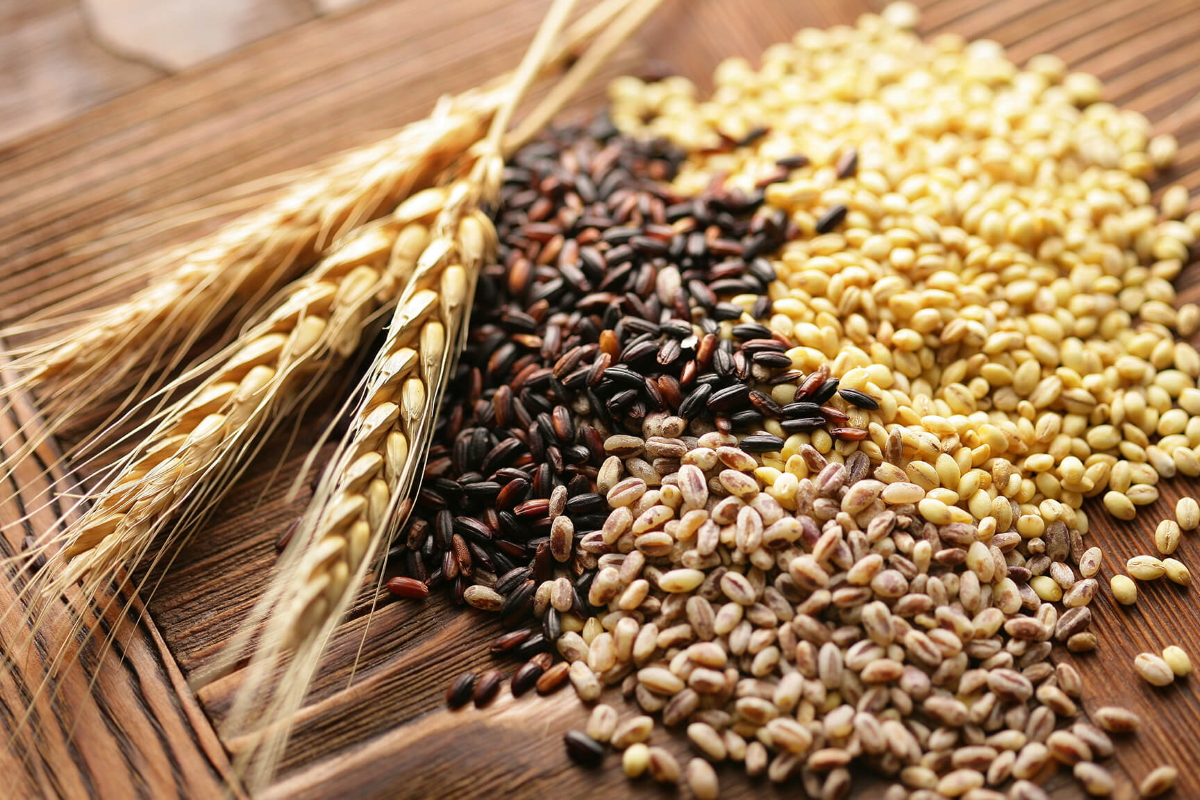 Unlocking Nutrients in Whole Grains with Sprouting
Sprouting or germination, is a very simple way to activate the whole grains from the state of 'hibernation' to a state of 'life-force-giving'. By doing so, the whole grains which can make us feel bloated, will be more easily digestible. Sprouting greatly reduces the phytate / phytic acid found naturally on the bran layer of the grain which is responsible for the feeling of indigestion and bloating associated with eating whole grains.
When the whole grains are sprouted, the enzyme activities inside the grains get activated to naturally synthesise even more nutrients such as protein, fat, vitamins and minerals. They continue to grow until we cook or eat them. The best thing about the sprouting process is that it is easy and does not cost money! It only requires your time.
Here are some examples of organic grain seeds to choose from:
• Whole grains: millet, quinoa, buckwheat, wheat, oat groats, pearl barley, brown rice, black rice, red rice
• Legumes: mung beans, azuki bean, chickpea (garbanzo bean), navy bean, black bean, soy bean, lentil
• Other seeds: sesame, alfalfa, fenugreek
Click to view Tasty video on How to Sprout Anything
How to do sprouting?
Wash the seeds thoroughly with clean drinking water and put them into a glass reusable food container with a lid. Cover the seeds with clean drinking water and close the lid to soak for 6-12 hours depending on type of seed (see below) at room temperature.
Millet (6 hours)
Quinoa (2 hours)
Buckwheat (15 minutes)
Wheat (7 hours)
Oat groats (6 hours)
Pearl barley (6 hours)
Brown rice, black rice, red rice (8-10 hours)
Mung bean (8-10 hours)
Azuki bean (8 hours)
Chick pea (12 hours)
Navy bean, black bean (8 hours)
Soy bean (12 hours)
Lentil (6 hours)
Sesame, alfalfa, fenugreek (8 hours)
Throw away the water after soaking to remove the phytate. Rinse the seeds with drinking water. The seeds should have sprouted and can then be stored in a tight food container in the fridge. The sprouts should be eaten within 3 days.
Sprouting can be done with your children as a family activity so that they too can adopt health eating habits and at the same time, learn about nutritional biology.
Discuss with your Dietician / Nutritionist about Healthy Eating
Find and Book your nearest health professional below for Free!
---
Disclaimer. TELEME blog posts contains general information about health conditions and treatments. It is not intended to be a substitute for professional medical advice, diagnosis or treatment. The information is not advice and should not be treated as such.
If you think you may be suffering from any medical condition, you should seek immediate medical attention from your doctor or other professional healthcare providers. You should never delay seeking medical advice, disregard medical advice, or discontinue medical treatment because of information on this website.
We are sorry that this post was not useful for you!
Let us improve this post!
Tell us how we can improve this post?