7 THINGS YOU SHOULD CUT DOWN ON IF YOU WANT YOUNGER SKIN
Image credit: Getty
Cosmetics can only do so much – it's good skin that plays the most important part in helping you look presentable. Beautiful, flawless skin is something everyone would love to have. Some people invest a lot in skin products and treatments to keep their skin healthy, while others choose to rely on home remedies like organic homemade masks and using rice water as facial wash.
However, you may have forgotten that our daily activities and the food we consume can affect the quality of our skin as well. So, if you want to get younger and healthier skin, you might want to consider giving up these:

1. Excessive sugar intake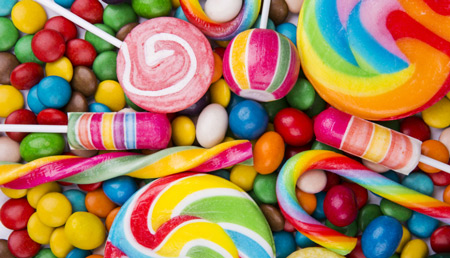 Image credit: Playbuzz
We're not just talking about candy and sweets; but canned or packaged drinks, the extra sachet of sugar you put in your coffee, and even your granola bars. According to a dermatologist, refined sugar makes your skin more brittle, which means they'll age faster.
2. Excessive drinking
Image credit: Miami
We sometimes have one too many drinks, especially on a Friday night or eve of a public holiday. You might want to put that fourth glass of liquor down as too much alcohol can give dehydrate your skin, causing it to look saggy.
3. Your sedentary lifestyle
Image credit: Getty Images
If your after-work activities involve only Netflix and chill… your skin might be suffering from that lifestyle. People who exercise regularly tend to have better skin. It's found that exercising creates a substance that slows down skin aging. That's why active people usually have soft and supple skin.
4. Overdoing your skincare routine
Image credit: iStock
Yes, overdoing it can damage your skin instead of protect it. Using too many products on your skin is never a good thing. Your skin needs the natural oil it produces to stay supple and firm. Cleansing your skin too much will strip it off these oil, leaving it dry and could easily cause wrinkles.
5. Sleeping late
Image credit: Corbis
We know that sometimes you can't help it – that proposal is due tomorrow. It's all work. Try not to make sleeping late a habit. It doesn't only make your body tired, it makes your skin tired as well.
6. Going out without sunscreen
Image credit: Getty Images
Sunscreens are not just for your beach holidays. Let's not forget how hot Malaysia can get, especially during the dry season. It's known that too much direct UV exposure can age your skin. So make it a habit of applying at least a thin layer of sunscreen on your face, arms, and legs before you head out.
7. Junk food
Image credit: Nova Next
Not only are they high in sugar, some are high in trans fats, salt, and preservatives. These are known skin-aging agents which also cause skin inflammation. Stick to fruits, vegetables, and unprocessed meat for your meals. Make sure that each meal is a balanced one too!
Remember: having the best skin products and regular facial treatments isn't enough. You need make sure that you're eating and living well, because these are the main things that will affect your skin's health.
Article written by: Esther