Updated on October 28, 2020
Grief During & After Cancer Treatment
When you have cancer, you may be thinking about your mortality or even death known as antipathy grief. You may worry about what will happen to your children or not being able to see them graduate or enjoy seeing your grandchildren growing up. You may also experience other emotions such as not being able to work or participate in physical sporting activities or return to work as well as financial issues.
Click to watch Swedish.orgVideo on Emotional Impact of Cancer Survivorship
Regardless of the type of cancer, the principles of the overcoming and beating the disease are the same.
Accept the reality of the cancer and accept your feelings towards it
Allow yourself space and time to experience the pain and grief
Focus your energy on what you can control and change
Take control by eating healthy and doing physical activities
Learn to adjust to a new you
Practice mindfulness as well as meditation every morning when you wake up
Reach out to connect with professional counsellors or cancer survivor support groups
Don't let cancer stop you from living your life but instead reflect and think what plans you can make for your second chance in life
Remember to be kind to yourself and put your needs first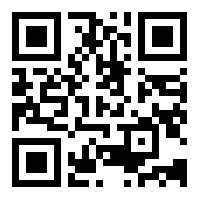 Disclaimer. TELEME blog posts contains general information about health conditions and treatments. It is not intended to be a substitute for professional medical advice, diagnosis or treatment. The information is not advice and should not be treated as such.
If you think you may be suffering from any medical condition, you should seek immediate medical attention from your doctor or other professional healthcare providers. You should never delay seeking medical advice, disregard medical advice, or discontinue medical treatment because of information on this website.
We are sorry that this post was not useful for you!
Let us improve this post!
Tell us how we can improve this post?