Updated on May 29, 2021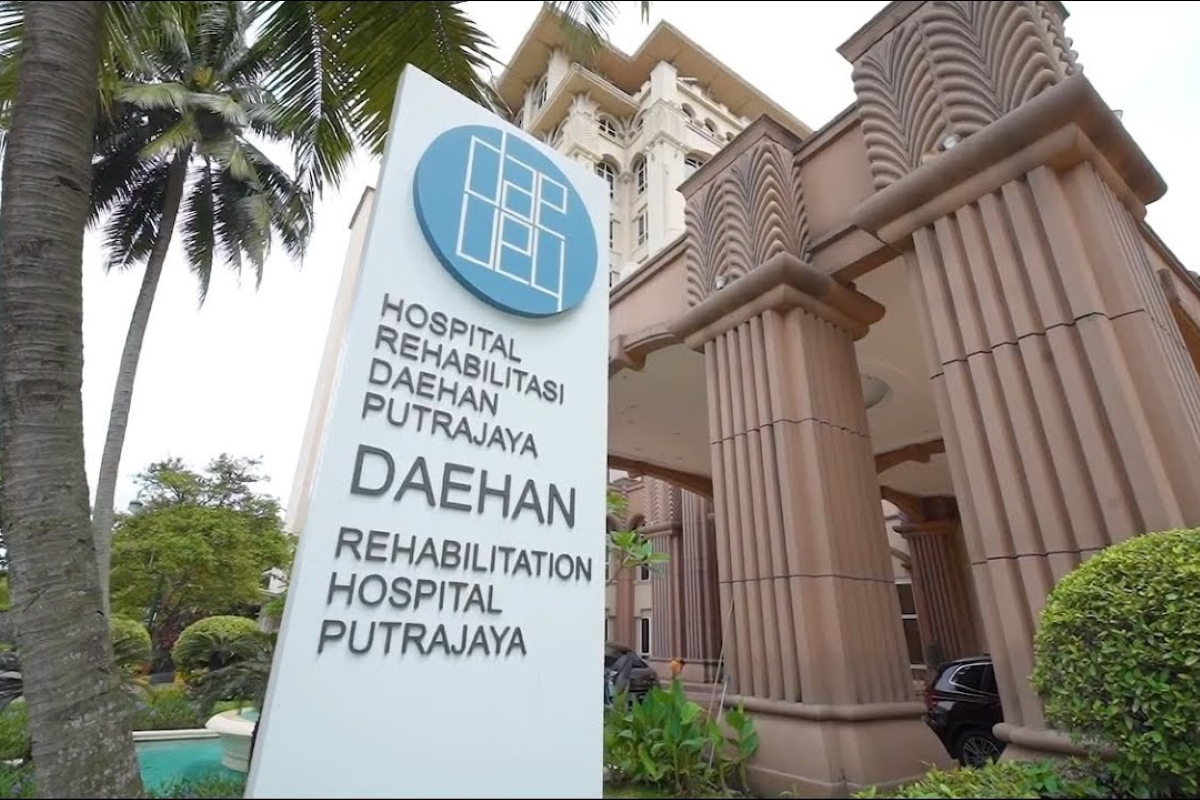 Welcome to Daehan Rehabilitation Hospital Putrajaya
Daehan Rehabilitation Hospital Putrajaya offers physician-led rehabilitation programmes for those whose life has been affected by injury, illness or disease. Rehabilitation is a programme aimed to optimise a person's function and well-being, to help an individual integrate back into his or her chosen lifestyle activities whether at home, work or leisure.
Located at IOI Resort City, Daehan offers comprehensive South Korean-style integrated rehabilitation services specialising in management of neurological disorders and illnesses from acute to chronic stages. Our expertise lies in the creation of a customised medical hospitality environment that combines both medical and aftercare service excellence to ensure an exceptional experience for all of our clients. They may have thought they had a permanent change in their lifestyles due to catastrophic life events, but now they may see the hope for fuller recovery of their identities.
Click to view Daehan Rehabilitation Hospital Putrajaya video
Who Are We
Our experienced rehabilitation physicians will thoroughly evaluate every client's condition before prescribing appropriate Korean treatment modules. Together with our teams of highly trained and certified therapists who had graduated from an intensive training programme in Seoul, our clients may be assured of receiving high standards of rehabilitation care at Daehan Rehabilitation Hospital Putrajaya, Malaysia. 
What We Do
Forming the cornerstone of our rehabilitative care is a refined and systematic approach built on established Korean rehabilitation practices complemented by advanced rehab technologies and modern facilities. We provide therapy and wellness programmes to our clients, emphasizing on hands-on and one-to-one therapy approach. By combining clinical wisdom with holistic Korean therapeutic approach, we give hope for a positive outcome in any treatment we provide for:
1. Neurological Rehabilitation
Traumatic Brain Injury
Spinal Cord Injury
Parkinson Disease
2. Musculo-skeletal / Orthopaedic Rehabilitation
Sports Injuries
Post Accident Trauma
Physical Therapy
Post orthopaedic, brain or spine surgery
Technology Facilities Available
1. Robotic Gait Trainer
A Robotic Gait Trainer is a device for functional rehabilitation of neurological and orthopaedic gait disorders. The design allows the therapist to have increased patient interaction with flexible treatment options to create the most efficient therapy conditions for each patient.
Click to view Thera Robotic Gait Trainer video
2. AlterG Anti-Gravity Treadmill
AlterG provides gentle unweighting from 100% to as low as 20% of body weight in precise 1% increments for low-impact, pain-free movement. This innovative technology supports normal walking and running biomechanics as well as giving real-time gait data and live video monitoring for immediate visual feedback to improve the patient's experience and results.
Click to view AlterG Anti-Gravity Treadmill
3. EWAC Medical Treadmill Hydrotherapy
Hydrotherapy uses the benefits of increased buoyancy of water to allow for more exercise than is possible on land. The water tank allows the therapist to change the temperature and hydrostatic pressure to encourage blood circulation and joint flexibility.
Click to view EWAC Medical Treadmill Hydrotherapy video
Discuss your rehab treatment options with your doctor or physiotherapist
Download Teleme's mobile app and chat with a specialist right now

---
Disclaimer. TELEME blog posts contains general information about health conditions and treatments. It is not intended to be a substitute for professional medical advice, diagnosis or treatment. The information is not advice and should not be treated as such.
If you think you may be suffering from any medical condition, you should seek immediate medical attention from your doctor or other professional healthcare providers. You should never delay seeking medical advice, disregard medical advice, or discontinue medical treatment because of information on this website.
We are sorry that this post was not useful for you!
Let us improve this post!
Tell us how we can improve this post?