Updated on November 3, 2019
Don't Lose Your Muscles As You Lose Weight!
Tracking What Your Body Is Made Out Of
In the fitness industry, we measure our progress through our body's composition. There are 4 factors contributing to the weight of the human body. They are bone mass, body fat, muscle mass and our body's water content.
Unfortunately, we can't control all of them. the components that we can control to affect our body weight are body fat, muscle mass and our body's water content.
How Much Weight Should You Lose Per Month?

A slow and steady fat loss of about 1 to 4 kg per month is often encouraged. This is because it is the most realistic and best rate for muscle mass maintenance while achieving healthy weight loss.
If you have been losing more than 4kg a month,it might be due to muscle mass loss and a loss in the water content of your body, which will actually slow down the rate at which your body loses weight in future due to a slower rate of metabolism.
Having said that, weight loss recommendations are subjective in nature, and varies from individual to individual. It is possible that a 2 kg loss a month could be too fast for some and too slow for others.
If an individual has a high body fat level, they would be able to better handle a more aggressive rate of weight loss without negative side effects. When one's body fat content is high, the chances of one losing muscle tissue while losing weight is lesser.
On the other hand, leaner people need to lose fats at a slower pace to prevent muscle loss.
Tracking Your Rate Of Weight Loss
It is recommended to keep track your weight loss progress in order to lose weight healthily.
It is best to measure your body composition once every two weeks. Measuring on a daily basis is not encouraged as our weight fluctuates from day to day based on daily activities. It might affect our mood during the weight loss program.
Eventually, the individual tends to give up.
How To Do It The Right Way?
Next, let us show you how to keep track of your weight loss based on real data. The data was taken using an Omron BF511 weighing machine.
The table below shows the rate of weight loss of Jason Lee (Grindz Co-Founder) for a month.
| | | |
| --- | --- | --- |
| Date | 6 April 2016 | 4 May 2016 |
| Time | 5.30 pm | 6.00 pm |
| Weight (kg) | 69.5 | 66.1 |
| Body Fat (%) | 15 | 12.5 |
| Body Age | 28 | 24 |
| BMI | 22.7 | 21.6 |
| Visceral Fat Level | 6 | 5 |
| Resting Metabolism | 1644 | 1599 |
Based on the table above, we can derive the fat loss from computation as follows:
| | | |
| --- | --- | --- |
| Description | Formula | Result |
| Total Weight Loss (kg) | 69.5kg – 66.1kg | 3.4kg |
| Fat Loss (kg) | (69.5kg x 15%) – (66.1kg x 12.5%) | 2.2kg |
| Muscle Loss (kg) | (69.5kg x 85%) – (66.1kg x 87.5%) | 1.2kg |
64% of the weight loss is from Fat while 36% of weight loss is from Muscle.
A healthy rate of losing weight usually has less than 30% of muscle loss. Thus, this individual's 36% loss of muscle is considered slightly high. In such cases, a nutrition plan needs to be put in place to prevent further muscle loss.
What's A Healthy Rate?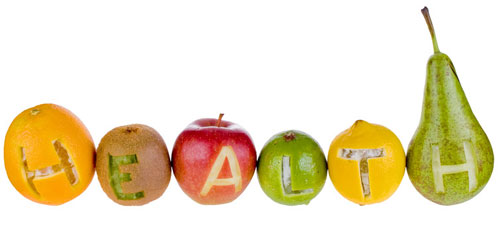 Summing up, if you managed to lose 3 to 4kg per month of pure fat, that would be fantastic!
That's because you would have achieved better than average results. On the other hand, if you happened to lose more than 5kg a month, but fifty percent of the weight lost is due to muscle loss, it would be a better idea to make some adjustments to your nutrition and training so you lose weight at a slower rate and keep hold of your lean muscle.
In most cases, a drastic weight loss is most likely due to a loss of muscle mass.
Consider Consulting An Expert
If you'd like to know more about healthy and sustainable ways to lose weight without losing muscle mass and harming your body in the process, do consider consulting an expert about it.
Now, you can do so from the comfort of your home through the Teleme telemedicine platform!
Try us out!
Besides that, you can also visit grindz.com.my for more information about Grindz Supplements.
*This article first appeared at blog.grindz.com.my. This is an edited and re-published version.

---
Disclaimer. TELEME blog posts contains general information about health conditions and treatments. It is not intended to be a substitute for professional medical advice, diagnosis or treatment. The information is not advice and should not be treated as such.
If you think you may be suffering from any medical condition, you should seek immediate medical attention from your doctor or other professional healthcare providers. You should never delay seeking medical advice, disregard medical advice, or discontinue medical treatment because of information on this website.
We are sorry that this post was not useful for you!
Let us improve this post!
Tell us how we can improve this post?