OUR PICK ON TOP 5 HEALTHIEST NEW YEAR'S RESOLUTIONS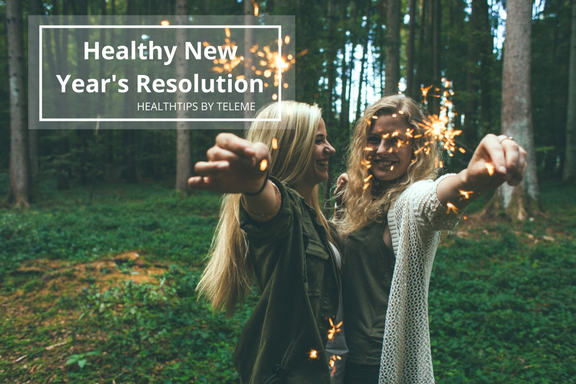 Image Source: Pixabay
Psst.. check out our pick on top 5 healthiest new year's resolution.
With 2018 coming to an end, making too many new year's resolutions might be difficult to accomplish. Try to focus on simple and healthy resolutions. Pretty sure you can achieve at least one resolution from the list below, now go for it!
Image Source: Next Avenue
3. Quit Smoking
This resolution was in your list last year? Try again and never fear to fail! Identify your triggers and patterns to overcome it. If you tend to smoke due to peer pressure or social circle (it's hard to avoid when your family, friends or co-workers smoke as well), let them know that you can't join them for smoking break session anymore. Try to go for healthier routines such as taking a break with non-smokers or go for a short gym session during your break.
Image Source: The Balance
4. Volunteering
Volunteering benefits yourself and others. You'll get the feel good factor and increased happiness by helping other people. You can also meet new friends and create an opportunity for a social change. Besides meeting new people, you'll also get to learn new skills or info from volunteering work.
Learn more about 'Healthy Aging' here.
Image Source: Fotolia
5. Travel
Be it a short trip or a long trip, try to plan for a trip twice a year. It doesn't have to be an expensive, luxury trip. Discovering new places or countries can be exciting and intriguing. A trip is always something you'll look forward to everyday and you'll feel refreshed and rejuvenated after a trip!
Learn more about 'Healthcare checklist before you travel abroad' here.